The Hermes Experiment wishes you all a very Happy Christmas and New Year!
We've been very busy in the past two months with performances at the Union Chapel as part of the London Jazz Festival, in St Petersburg, with composer Jethro Cooke (picture below) and at Spitalfields Festival, premiering a beautiful song cycle by composer Josephine Stephenson as well as a new piece that we had devised.
Heartfelt thanks to the wonderful people who made it all happen, in particular Ben Eshmade, Rachel Caccia, André de Ridder, everyone at Spitalfields Festival, our funders for the Russia project – RVW Trust, Sound Ways International New Music Festival and the Future of Russia Foundation, and of course all of you audience members for your continued support!
We have some very exciting announcements to make in the new year, so keep your eyes peeled…
Keep warm, eat lots, and see you all in 2018!
The Hermes Experiment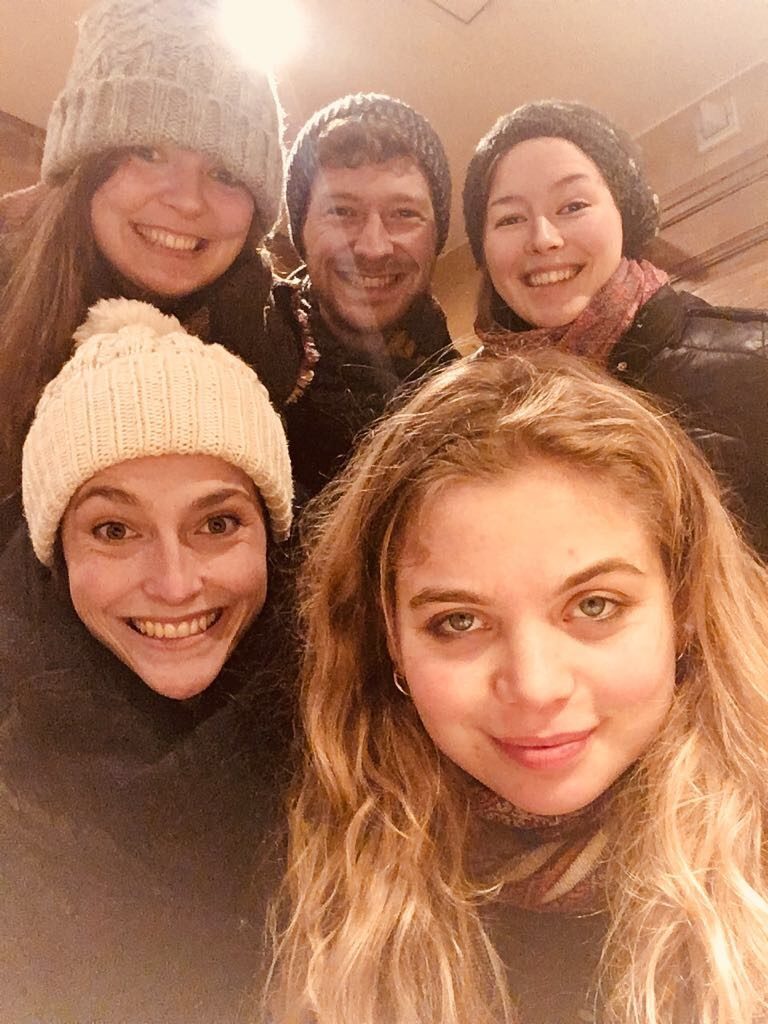 COMING UP IN 2018:
16 Jan: workshop with composition students from Royal Academy of Music
31 Jan: workshop with composition students from Trinity Conservatoire of Music and Dance
1 Feb: Trinity School, Croydon (running our Scotland Tour programme)
5-11 Feb: TOUR TO SCOTLAND (6 concerts & 1 workshop)
13 Feb: NightMusic at St David's Hall, Cardiff
18 Feb: Foundling Museum, London
8 March: Royal Academy of Music, performing new pieces by RAM composition students, on poems by Gillian Clark
18 March: Plumstead Peculiar
29 March: Trinity Laban Conservatoire of Music and Dance, performing new pieces by Trinity composition students
24 May: Cafe Oto, London, with works by John Cage and new commissions from Mira Calix and Alex Mills (tickets will be on sale soon).
All details on our dates page HERE
The Hermes Experiment & Jethro Cooke in St Petersburg, 23 November 2017